Being a Doctor of Oriental Medicine and Pharmacology, we use Polygonum as an herb for reversing hair loss and rehabilitatiion of adrenal function, thereby enhancing our abilities to react properly to stress.
What is it?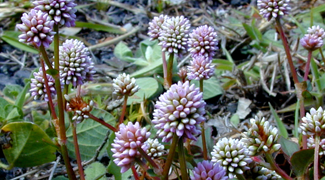 it is naturally formed by certain vines, pine trees, grapes and some herbs. It is a polyphenol, included in the family of chemicals called flavonoids and proanthocyanidins.
Why not go to the health food store for this?
The process of multiple-pass freeze-drying was invented 1 year ago. It will take up to 5 years for herbal companies to pass FDA requirements, but our source IS a natural-products drug manufacturer that quality-controls every product to the highest standards already meeting the FDA requirements, even the new strict laws have already been implemented, with NO toxicity or additives.
I had to share this with you, my thread from ancient times and peoples has helped me to understand my work is to serve, and so I thought I would tell you that.