Dr. Dan Beilin's Biography

A Medical Consultant with your Longevity Interests in Mind
Dr. Daniel Beilin was born in Los Angeles and has practiced alternative medicine for 25 years. He has a neurophysiology, gastroenterology as well as herbal sciences background. His first research at the age of 16 included his own laboratory at the UCLA Brain Research Institute and is now internationally recognized for his contributions to detection of the causes of cancer and immune dysfunction with cutting-edge precision-based European diagnostic tools.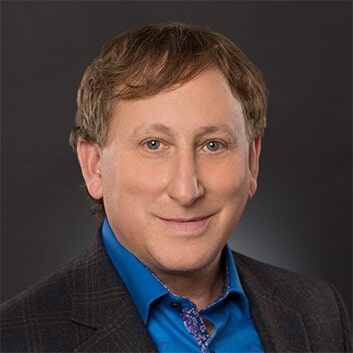 Daniel Beilin O.M.D.*, L.Ac.
From his website, FortifyHealth.com, he specializes in providing consults to help those who feel their problems are not being resolved by their doctors or directions. Dr. Dan outlines strategies for patients to overcome diseases and dysfunctions using energetic, non-toxic dietary modifications at the same time raising awareness when people are using only orthodox methods, - an often confusing process.
"Medicine today is only as effective as its understanding of natural and spiritual laws. It has yet to create a greater emphasis on building optimum health for cells that are just beginning to fail."
~ Dr. Dan

Dr. Beilin has lectured for famous personalities such as Anthony Robbins, Burton Goldberg, William Rea, M.D., Hans Nieper, M.D. and Jonathan Wright, M.D.. His patients have included Jane Seymour and Stevie Wonder. They turned to him when normal medicine was not helping.

Dr. Beilin testified before U.S. Congress on Women's Cancers (Dan Burton, Government Reform Committee, 2002), and has a patent pending on a new type of medical thermography device (after having passed a previously existing device through the FDA and successfully marketed the device to over 450 physicians).

Dr. Dan's 8 years of experience in medical research and applications (UCLA and UC Davis) in the fields of Neurology and Gastroenterology created over 30 peer-reviewed articles in Journals such as Stroke and Endoscopy, as he also invented a device which is now used routinely in endoscopy.

Dr. Beilin has also created several nutritional supplements including the antidepressant "Well Mind" produced today by Allergy Research Group. Dr. Beilin was the first to publish and gain recognition for the herb St. John's Wort, from which came its use today as a possible replacement to antidepressants.

* Dr. Beilin holds his doctorate in Oriental Medicine which includes Herbal Pharmacology.